Picture Recording System
Recording of pictures of production lines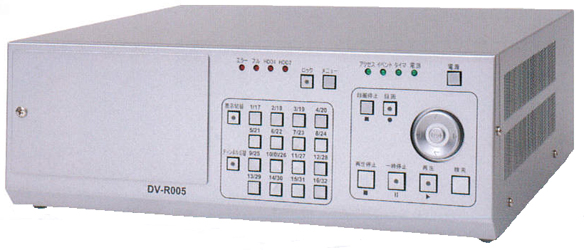 This is a monitor recorder which retains pictures taken in coordination with corrected inspection machine (synchronized with inspection results) on the production line.
Also possible to create operation history by retaining pictures of the operation panel.
2 ways of recording available (Video recording, One-shot recording)
One recording system (8TB) accommodates:
Video recording : for more than 900 days (with 6 cameras, 3 frames/sec, 15 hours/day)
One-shot recording:for 3 years (300,000 shots/day = Approx. 354.7 million shots)
Event management, Consolidated management of pictures, Superimposed production data
Mirroring function ensures backup of critical pictures
Recording of analog RGB input pictures such as visual inspection machine
Prevention of defect product outflow into market
It surely blocks defects in advance to shipment by visual confirmation of critical check points.
Investigation of complaints
Status of every single product can be recorded process by process, which are immediately available for review in case of product complaint.
Tracing back the production process
Enable to review individual product condition, and to identify the target lot in case of such review.